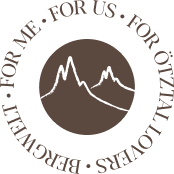 Pause, take a deep breath, and enjoy the silence. Our wellness area offers the perfect setting for rest and relaxation. The perfect place to escape the stress of everyday life and recharge your batteries. Relaxing hours for body, mind, and soul are waiting for you.
Dive in and relax. Listen to the gentle splashing of the water and drift into vacation bliss. The large window panes provide pleasant light and a wonderful view of nature, while you surrender to the feeling of weightlessness in the pleasantly warm water.
Soothing moments for your soul.
Your revitalizing relaxation zone with a view of the Alps. In our sauna area you will be surrounded by pleasant warmth, while subdued light creates a harmonious ambience. Close your eyes and relax your muscles. Welcome to a world of peace and serenity.
Indulge your senses. Our exclusive massage packages turn your visit to the wellness area into a holistic experience. A wide range of soothing massages will restore the harmony of your body, mind, and soul. Let us take you on a journey of regeneration.
FULL BODY MASSAGE | 50 Min. € 69,-
The full-body massage promotes blood circulation, relieves tension and loosens muscles. The massage has a beneficial effect on body, mind and soul.
PARTIAL MASSAGE | 30 Min. € 46,-
This treatment promotes blood circulation in the back, neck and shoulder area. Gentle touches release blockages.
FOOT ­REFLEXZONE­MASSAGE | 30 Min. € 46,-
This energetic treatment harmonizes the energy flow of the entire organism.
HEAD-NECK-SHOULDER MASSAGE | 30 Min. € 46,-
A combination of classic massage and special gentle neck treatment. Very effective for tension headaches.
MANUAL LYMPH­DRAINAGE | 30 Min. € 46,- / 50 Min. € 69,-
The lymphatic system is activated by pumping and circular massage movements and excess fluid is drained away.
COMBINED FOOT REFLEX & BACK MASSAGE | 50 Min. € 69,-
First the energy flow is treated via the foot reflex zones, then the tension in the back, shoulder and neck area is released.
COMBINED GENTLE BACK­TREATMENT & LYMPH­DRAINAGE | 50 Min. € 69,-
Your back and neck muscles are loosened by the back massage and the lymphatic drainage activates the lymphatic system and drains excess fluid.
COMBINED CONNECTIVE TISSUE & BACK MASSAGE | 50 Min. € 69,-
The combination of connective tissue and back massage promotes blood circulation and relieves muscle tension.
COMBINED BACK & SINGING BOWL MASSAGE | 50 Min. € 69,-
Your back and neck muscles are loosened by the back massage. Blockages are then released by the vibrations of the singing bowls.
VITAL FULL BODY MASSAGE WITH NATURAL MUD | 50 Min. € 75,-
The soothing warmth of the natural mud pack prepares your back perfectly for the subsequent feel-good massage and relaxes the back, shoulder and neck area.
SINGING BOWL MASSAGE | 30 Min. € 46,-
The gentle striking of the singing bowls releases blockages, which gets your cells moving and promotes a state of harmony and inner balance.
KIDS­MASSAGE | 30 Min. € 46,-
A soothing full body massage for children.
Escape from everyday life for a moment. Spend a relaxing day in our cozy wellness oasis. The sauna area and indoor pool guarantee pure relaxation and in the evening, exceptional indulgence awaits you with a menu of your choice.
Relaxation in the evening
End the day in perfect harmony.
Breathe in and leave the stress of the day behind you. Are you longing for rest and relaxation at the end of an exciting day? Then an evening visit to our spa is just what you need. An après-sauna drink at the hotel bar refreshingly rounds off the feeling of relaxation.